Our mission is to improve your home's appearance and efficiency, allowing you to maintain your independence at home. We understand the unique challenges that can make accessibility difficult. With our home safety features like walk-in tubs and high-quality stair lifts, we can improve your personal safety.
Backed by the Strength of LeafFilter Gutter Protection
Leaf Home Safety Solutions is backed by the strength and support of the nation's largest gutter protection company, LeafFilter Gutter Protection. Since 2005, LeafFilter Gutter Protection has grown from one small office in Northeast Ohio to multiple offices across North America. Now considered one of the largest home improvement companies in the county, LeafFilter is recognized as an award-winning company and product. LeafFilter saw an opportunity to help individuals maintain their independence at home with our high quality accessibility solutions. With Leaf Home Safety Solutions, you'll receive the same customer service and award-winning support as you would from LeafFilter Gutter Protection.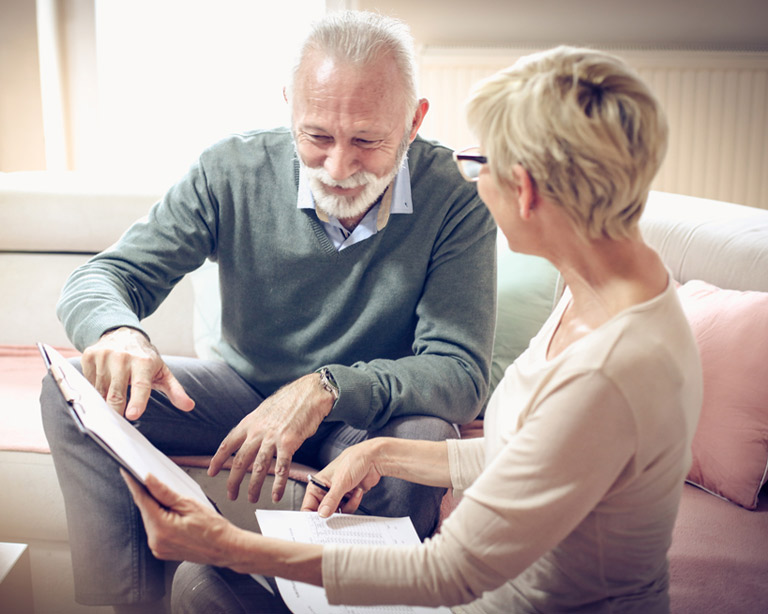 As a full-service accessibility solution provider, our approach to home modifications is unique. We listen to each of our customer's ideas and requirements and create a customized approach that fits your needs. Our team will make recommendations to your home and execute your plan in a timely manner. We value transparency, so we offer free quotes before we do any work in your home.
We're proud of the work we do in keeping our customer's safe and mobile while at home. If you are interested in learning more about our capabilities, call us for a home assessment and to meet our caring and knowledgeable staff.
The Leaf Home Safety Solutions Advantage
Schedule your at-home assessment with one of our team members by filling out the form or calling us at
1-833-376-8129.
At your at-home assessment, we'll listen to your needs, providing you with recommendations customized to your home.
Our experienced team will transform your home into a safe environment in a timely manner, while working with the utmost care.
Customized

Home Evaluations

Flexible

Payment Options

Lifetime

Warranty