---
Life is full of uncertainties, but whether you can stay in the home you love shouldn't be one of them. Leaf Home Safety Solutions installs accessibility solutions like stair lifts, walk-in tubs, and walk-in showers to enhance the safety of our customers in the homes they love. As such, we strive to assemble a team of caring and compassionate individuals that share our mission of empowering homeowners. From our corporate team to our local teams, we've crafted a team of the very finest. Are you looking for a workplace with excellent culture, benefits, and opportunities for advancement? How about weekly pay, casual dress, and a fun work environment? Because we're looking for someone just like you to make our team extraordinary.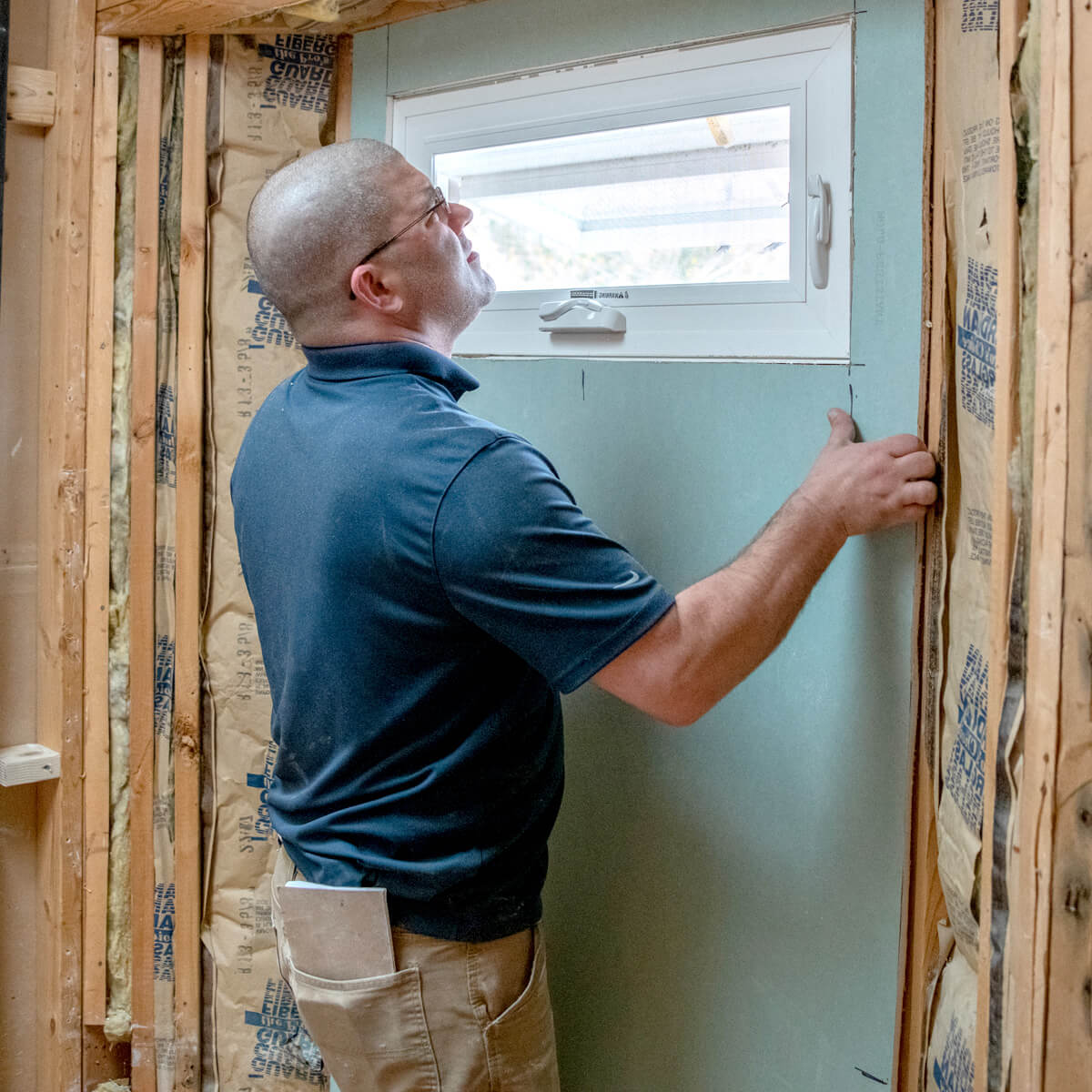 ---
Installation
Our installation team in the field works most closely with our customers' homes and our products. Working for Leaf Home Safety Solutions is an opportunity to earn steady, weekly pay, and put down roots in your community… or transfer to another market. Our installers enjoy flexible schedules and weekly pay, as well as support from the biggest and best home improvement companies in the nation.
We pay every Friday, direct deposit

Flexible Schedule – full time, part time, and seasonal available

No money upfront – we provide the product

Incredible earning potential
Learn More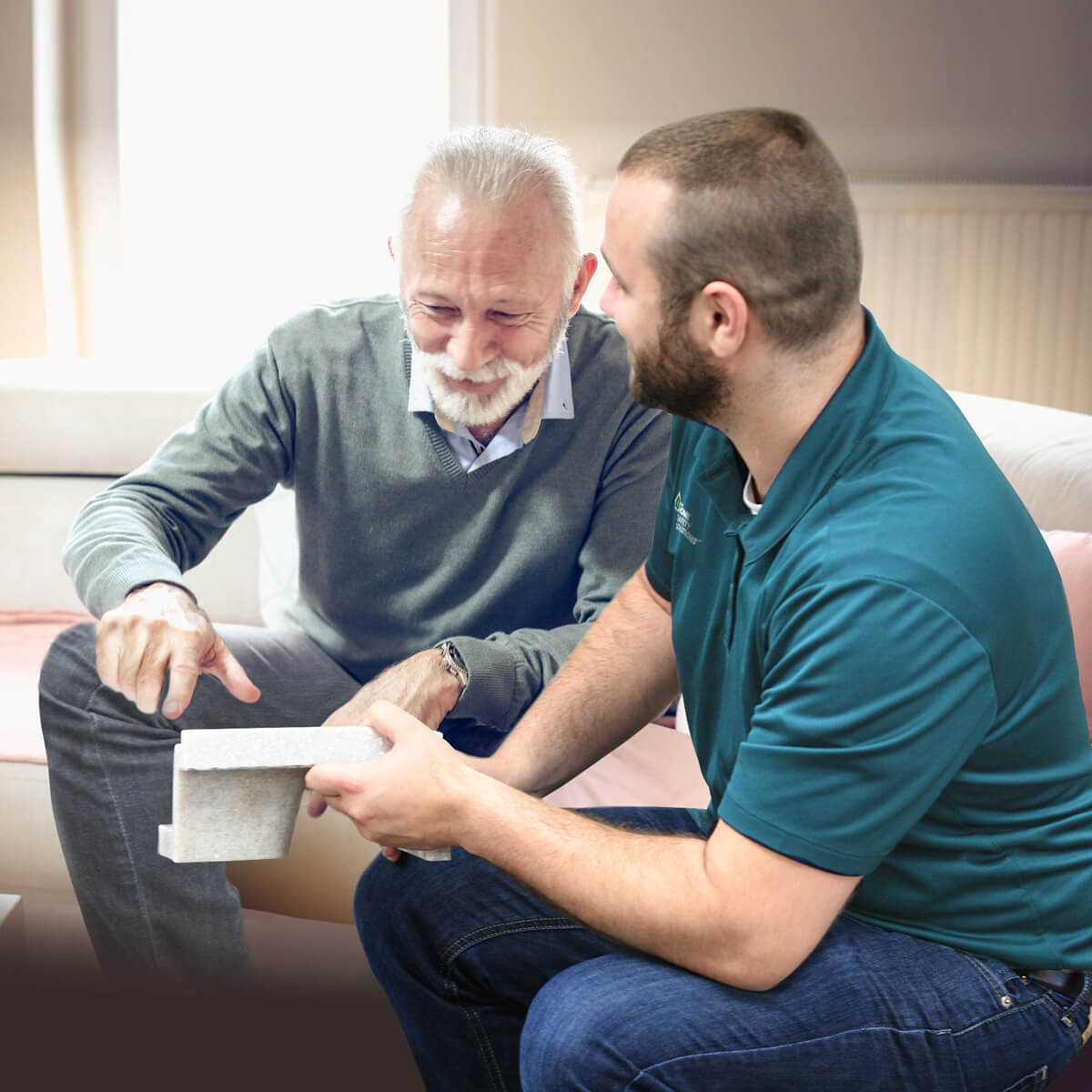 ---
Sales
Are you passionate about people? Our sales force forms meaningful relationships with our customers, so we've crafted a team that's spirited, enthusiastic, and go-getters. Our team enjoys the opportunity to earn a six figure income, career development, and a chance to put down roots in your community. While you're helping homeowners by introducing them to the best accessibility solutions on the market, we will equip you with the necessary tools for success.
We provide all leads – no cold calling involved!

Advancement opportunities – we promote from within!

Steady, weekly pay

Incredible earning potential
Learn More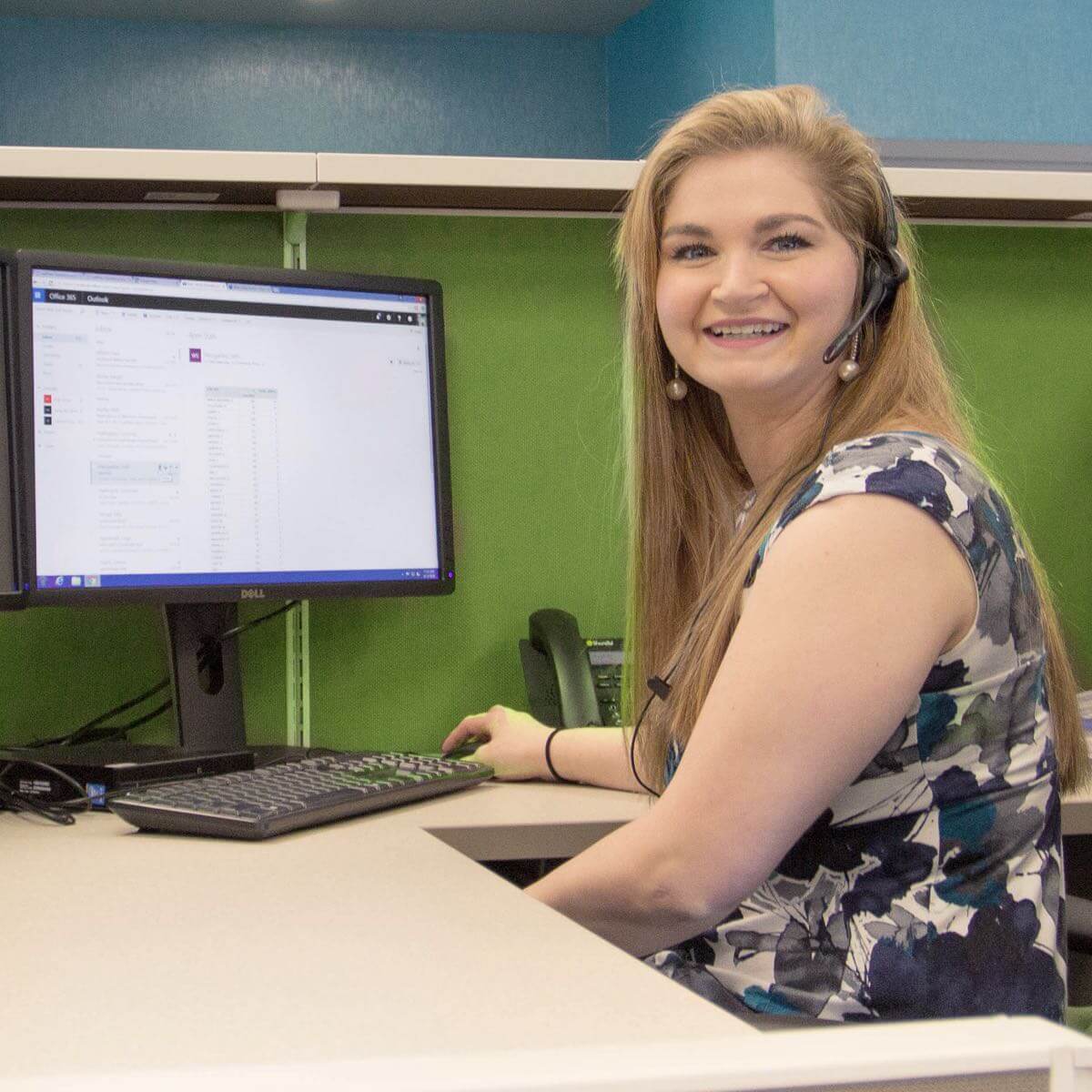 ---
Inside Sales Center
Think a call center is just white walls and cubicles? Think again — our inside sales center is vibrant and lively. Our enthusiastic and driven team offers ongoing training in a friendly environment with no cold calling involved. As our products keep homeowners safe and comfortable in their homes, our inside sales center is integral in changing lives by initiating an important conversation. Our approach, paired with an exceptional team-building atmosphere, empowers our employees and customers alike with a recipe for success.
Competitive rates

Additional weekly bonuses & earning opportunities

Effortless career growth

Day & night shifts/Full & part-time available
Learn More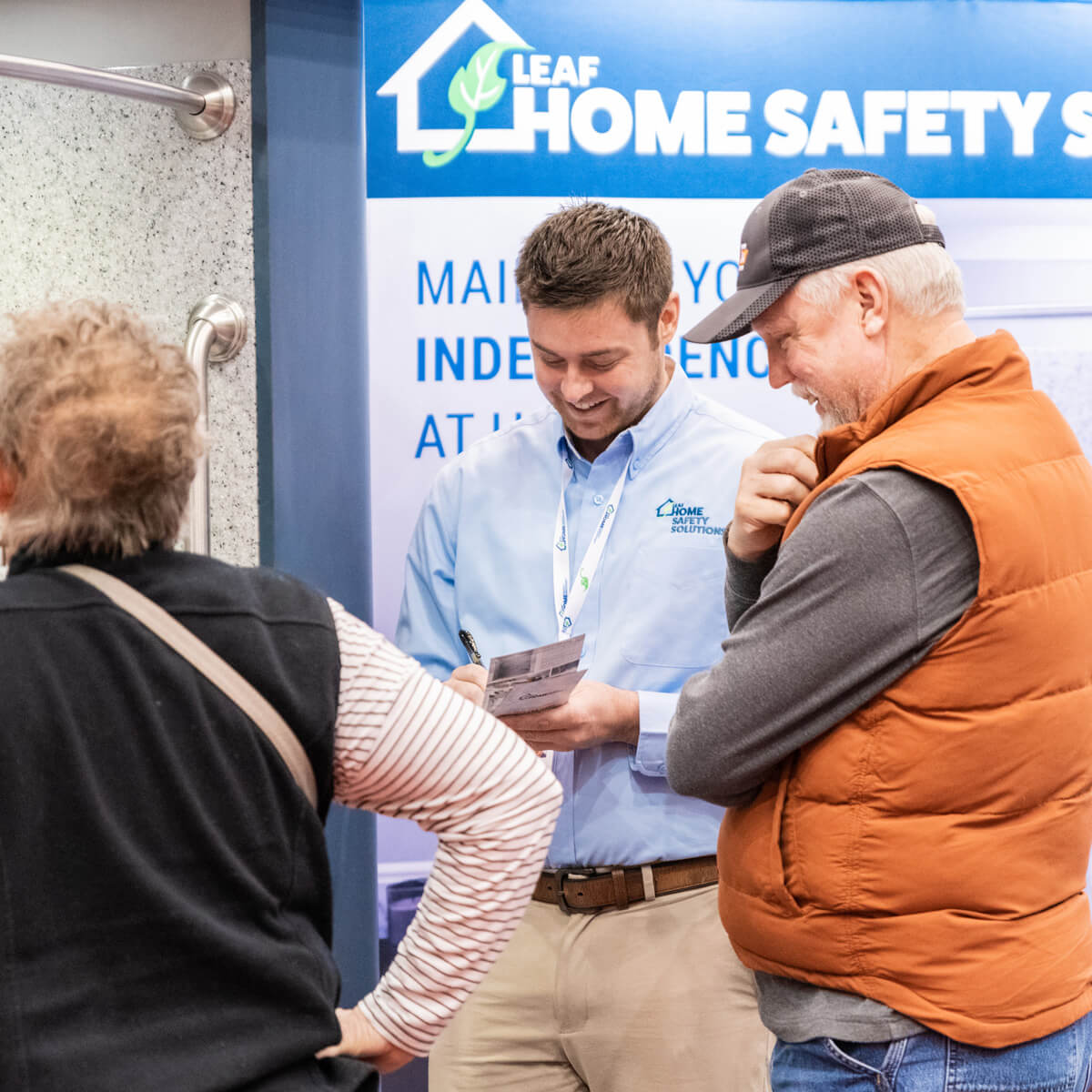 ---
Event Marketing
Leaf Home Safety Solutions is growing! Our Event Marketing team is integral in supporting new and established offices by generating leads at home shows, fairs, festivals, and other events. Are you ready to network with members of your community and to connect with homeowners by sparking meaningful, in-person conversations?
Paid training & weekly pay

Mileage & hotel compensation

Advancement opportunities

Flexible schedule
Learn More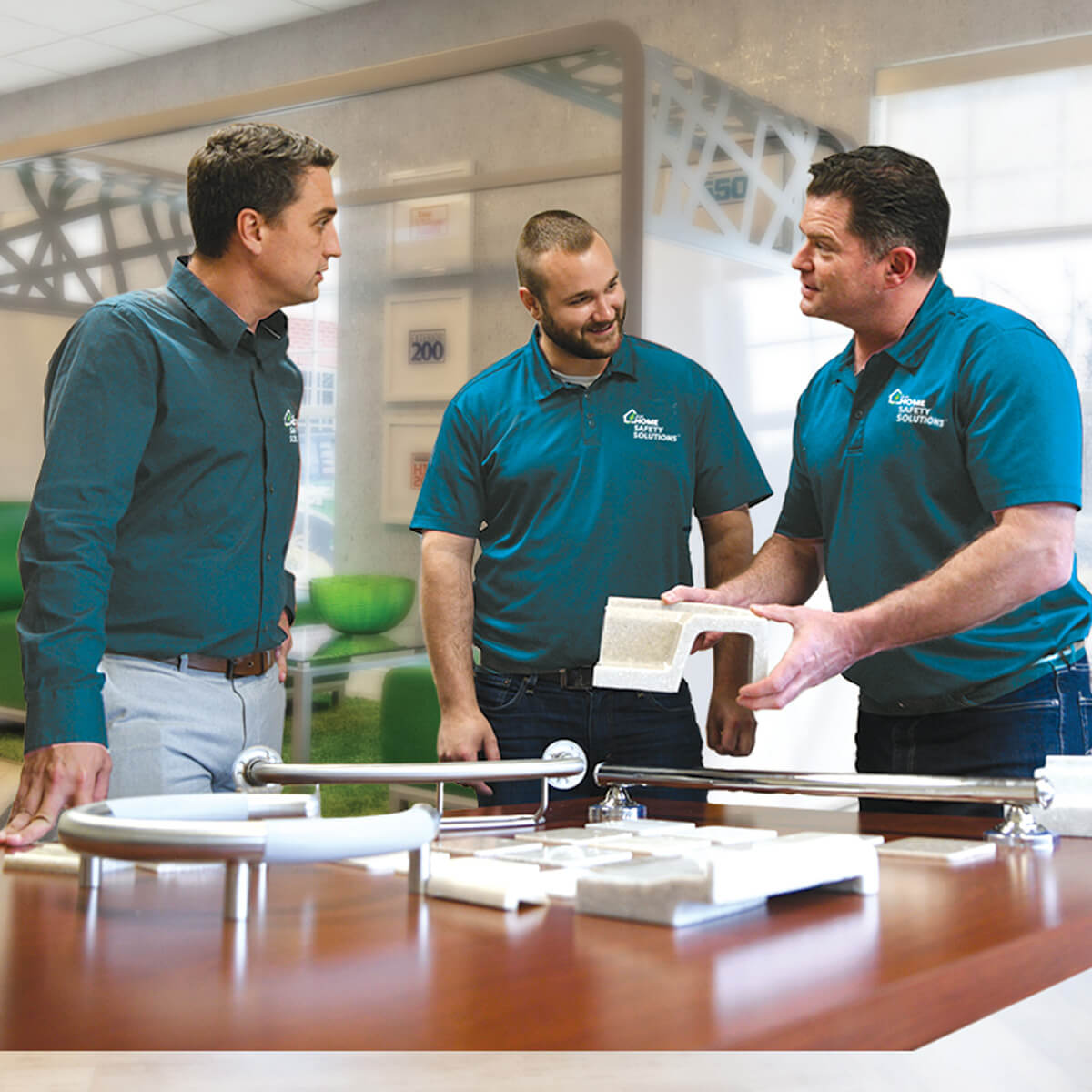 ---
Corporate
Behind every great brand is an incredible team of thinkers with a hunger for success. At Leaf Home Safety Solutions, a talented and inspired team fuels our brand behind the scenes. Departments like Human Resources, Marketing, IT, Finance, Product, and Research & Development, among others, ensure day-to-day operations run smoothly. Our in-house teams equip Leaf Home Safety Solutions with the capability to continue providing exceptional service throughout the entire customer experience.
Competitive salary & hourly rates

Excellent benefits & 401k

Unmatched corporate culture

Opportunity for advancement
Learn More
---
As a top remodeler, success wouldn't be possible without the efforts of our hard-working and creative team. Want to join the Leaf Home Safety Solutions team, but not quite sure in which department you will find the perfect fit? Be sure to explore all available opportunities to find the career that's right for you. We can't wait to connect with you!
Leaf Home Solutions is committed to creating a diverse environment and is proud to be an equal opportunity employer. We strive to create an environment that embraces differences and fosters inclusion.